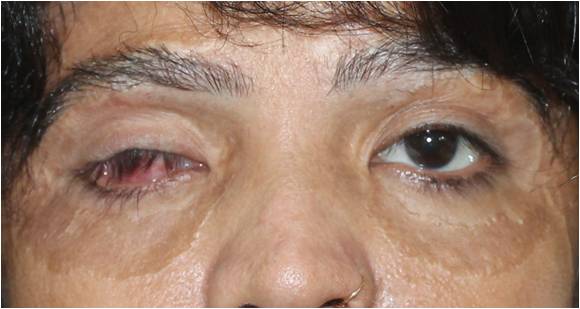 ---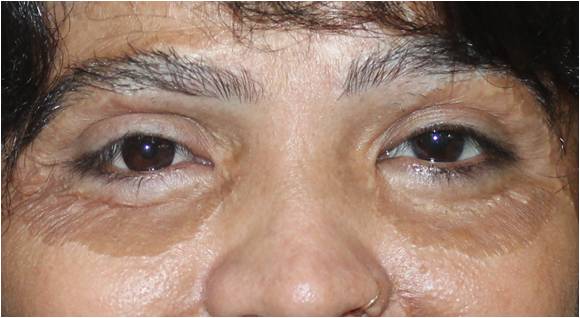 Ocular Prosthesis
Ocular prosthesis is a medical term for artificial eye. Ocular (eye) Prosthesis (artificial). The main indication for ocular prosthesis is phthisis bulbi and anophthalmos. In phthisis bulbi due to injury or infection patient lose vision and eye become shrunken. Such eye looks very different from the natural eye and patient feels difficulty in public due to the disfigurement. At Art Eye clinic, we offer services of Custom Ocular prosthetics in Delhi, India. An ocular prosthesis or artificial eye as its commonly known is an acrylic eye made after taking the impression of the eye socket. This impression is converted into a master cast to form a dummy eye first. This dummy eye is tried in a patient's eye to check the size, shape, opening, lids contour & contraction. Once the master cast is verified after the required modifications it is painted exactly according to the patient's other eye. After lamination & high grade polishing this is dispensed to the patient. It helps the one eyed patients to improve their cosmetic appearance.
In case of anophthalmos, patient's eye is removed by the surgeon due to infection, severe injury etc. Ideally the surgeon put an orbital implant to cover the volume loss in the eye. This orbital implant helps in maintaining the good shape of the eye, better eye movements and managing the weight of the prosthesis.
Making of Ocular Prosthesis in such cases assures each patient achieve the maximum comfort, cosmetic result and best possible eye movement. At Art Eyes clinic, our experts have developed the advanced art and wax sculpting techniques with the help of high digital photography and excellent skill of craftsmanshipto create artificial eyes with natural appearance. At Art Eyes we make the base of natural earth pigments in medical grade acrylic for painting our artificial eyes. These colors give intense anatomical details, depth of color, and original look to the artificial eye.
A case of 20 years old girl who was victim of Acid Attack. She lost her right eye due to severe chemical injury. Her Oculoplastic Surgeon had to remove the eye. She got ocular prosthesis after taking the impression of her contracted eye socket. She was very happy with the results.